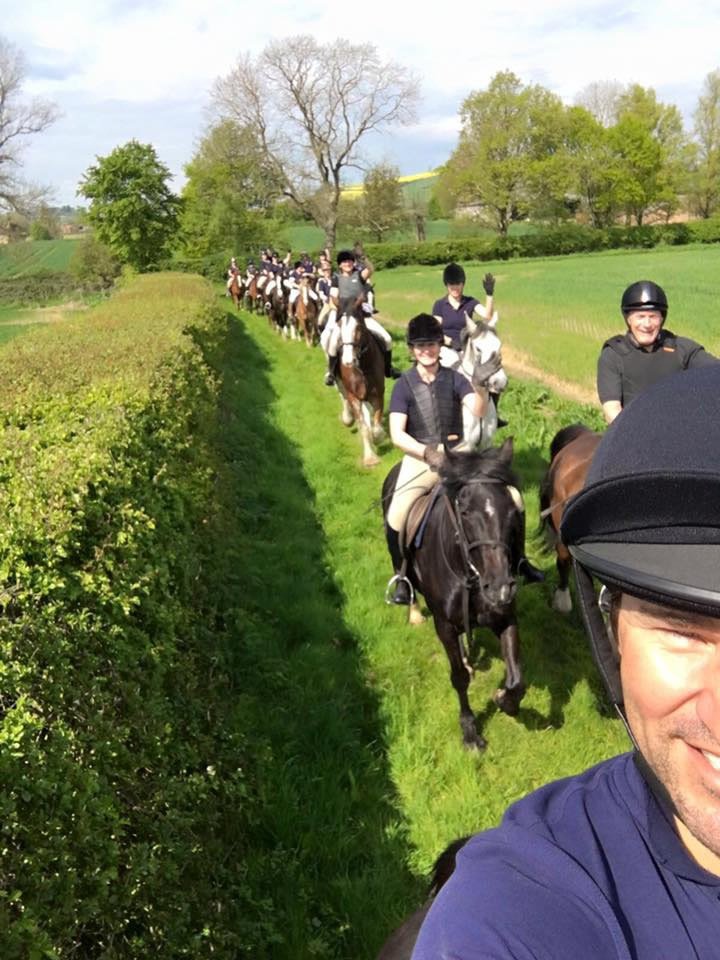 '
The Warwick International School of Riding
' is run as a family business, our qualified instructors have experience to provide you with caring and professional assistance. It's not surprising that many of our visitors come back time and time again. Fun and friendly riding goes without saying.  Set in the heart of Shakespeare's county, close to Warwick Castle, Warwick Riding Holidays provides a perfect setting for Pony Camps at any time of the year.The company directors Janet Martinez and her son, Karl Ude-Martinez, play an active part in the establishment. Janet and her daughter Seychelle organise all the daily activities ensuring they run smoothly whilst Karl runs his own established business on the site, Knights of Middle England.
Junior Riders
Special care is taken to look after junior riders, young children are always under constant supervision and can only go outside the riding centre accompanied by a member of staff. We can accommodate children unaccompanied from the age of five years old.Beginners
Inexperienced riders are most welcome – Even if you have never sat on a horse before. Our friendly staff are here to help you.

Education Activity Pony Camps
Overseas students can combine the benefits of a Pony Camp together with the English Language tuition provided by qualified tutors.

Accommodation Available
We have our own dormitories at the riding centre but should adults prefer accommodation is available at a lovely guesthouse, which is within walking distance from the riding centre along with other local hotels which we can arrange or provide details for.

Ponies and Horses
Bring your own pony or use one of ours, prices will vary on the type of accommodation your horse requires whilst you are at Pony Camp with us, but we can provide a wide variety of livery from grass full time to stabled full time and anywhere in-between.