Fun Days
Enjoy a full days riding at the centre, for both adults and children. Ideal for when the children are off school as they are entertained for the whole day!
Everyone who comes needs to bring a packed lunch. The day comprises of fun lessons, riding around the grounds and always includes fun games in the afternoons such as gymkhanas. There are plenty of opportunities to win rosettes.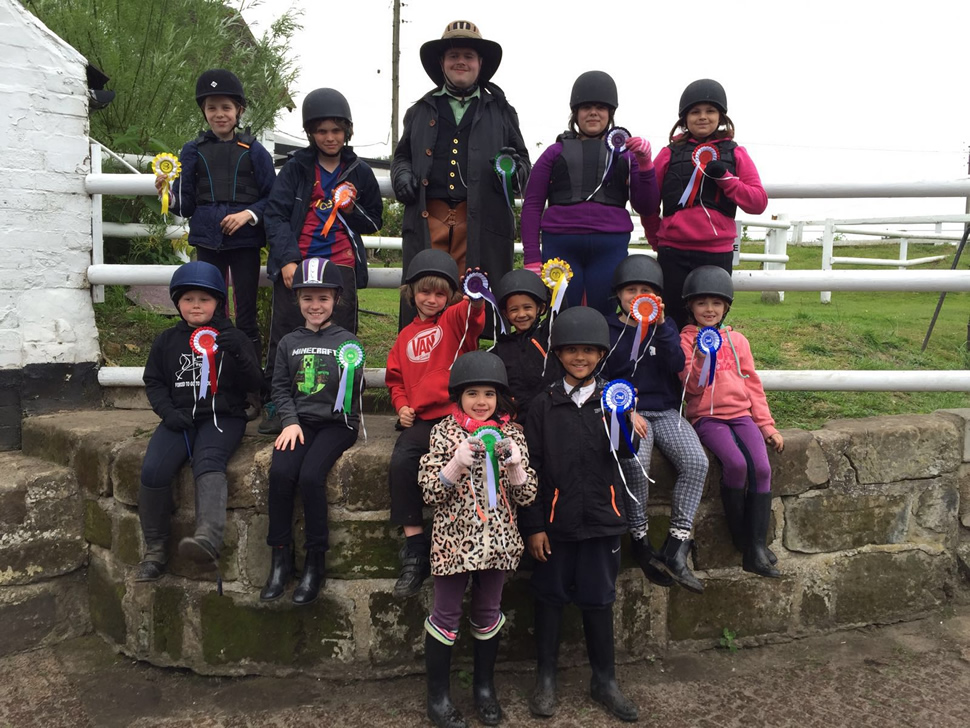 2017 Pony Camps will commence on 24th July.  Please do contact Janet for more information and booking.
Pony Camps
Pony Camps are weekly, with the option of a weekend stay. We have dormitories for use. If you would like to stay off the yard, we can arrange a stay at the local guest- house.
Most of the day is spent in the saddle and with the horses. Breakfast is served about 8am. Riding commences at 10am, stop for lunch and ride again. Everyone by the end of the holiday will have the chance to go round the gallops, show jumps, go out hacking and try the cross country course, depending on experience.
The day will end and you can re-treat to the accommodation to relax. For those who still have energy left, there will be some evening entertainment. There is also a weekly prize-giving ceremony at the end of the week of rosettes and trophies.
Weekly Boarding, Overseas and Pony Camps.

Children and adults alike can be catered for long periods at a time to learn more about horses, become part of the yard and improve their riding skills.

We cater for week holidays, overseas students and weekly/monthly boarding for those who do not live locally riding during the Pony Camps to gain experience.
Everyone is invited to use our horses, but of course you can bring your own to a Pony Camp, lesson or course.